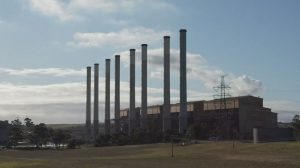 This week sees the relaxing of some COVID-19 restrictions and the opportunity to further connect with family and friends. A full list of restrictions is available on the DHHS website https://www.dhhs.vic.gov.au/victorias-restriction-levels-covid-19 . While this means more people can get together in more places there are still restrictions to ensure people stay safe. It is important to continue to maintain physical distancing, take appropriate hygiene precautions, avoid crowds, stay home and get tested if you are unwell. Where people can work from home they should continue to do so.
Our office remains closed while we make arrangements to safely re-open. We are still working and can be contacted via phone on 1800 319 255 or via email at info@lhadvocate.vic.gov.au and through social media @LHAdvocate on Facebook and Twitter.
The Office of the Advocate will begin to focus on recovery from COVID-19 and while still reporting directly to the Minister and Chief Health Officer, this will be done fortnightly until the end of June.
I want to thank everyone who has shared their experiences and suggestions with me during this time and enabled me to provide such a detailed report each week.
What am I hearing.
This week a local secondary school shared the results of a survey of their VCE students. The survey was completed to enable the school to provide further support and plan for their return to face to face teaching.
• More than 50% students found learning in a remote environment more difficult than learning at school. The main reasons for this were 'less support from your teacher' and 'less motivation'.
• High numbers of students said that their sleeping patterns have been affected and that their social interactions with friends have been affected.
• Approximately 40% of year 12 students and close to 50% of year 11 students said their mental health has been affected.
• 54 out of the 98 students that responded to the survey said they have aspirations to attend university when they finish school
Teachers have observed that there appear to be two groups of students, those that have found it difficult and those that are more independent learners and have been able to adjust. Planning is now underway to provide additional supports for students so that their aspirations can be met.
Schools have worked tirelessly to support their students across all year levels and as students return to face to face learning in coming weeks, teachers are feeling fatigued and have found their work more demanding with additional pressure.
Innovations I am seeing.
People are developing a different perspective on the world. They are adjusting to change in ways that could not previously be imagined, reflecting on their situation in light of what is happening in the world and not just their corner of it.
Latrobe Street Games has adapted its delivery model from face to face to virtual and has maintained ongoing connection to people in the community who may experience isolation or exclusion. In the future the delivery model is likely to include a hybrid of face to face and virtual programs and activities.
This week in Latrobe we saw the end of an era with the felling of the chimney stacks at Hazelwood. Thousands of people watched on TV and through social media as the stacks fell to the ground.
This was a significant event for people in Latrobe and could have overwhelmed many. However, Latrobe communities have demonstrated their resilience and their ability to cope with major change over many years. COVID-19 has challenged us, developed our strength and enabled many positive innovations to occur.
There is a more universal focus on health and wellbeing as the basis of everything, and the economy is secondary. This presents an opportunity to reimagine how communities can enjoy and benefit from a healthy lifestyle into the future. Now is the time to address the impact of health inequities and entrenched social disadvantage that is experienced by some people in Latrobe.
I am sharing what I am hearing.
I am continuing to share my insights and suggestions with the Victorian Minister for Health and the Chief Health Officer and in my most recent update I have highlighted my interest in the following;
• How are education settings being supported as they transition from remote learning back to classroom-based learning? What additional resources might be required to manage the increased workload for teachers, support the transition process and wellbeing for students, and to ensure that students as well as teachers are supported to comply with ongoing physical distancing and hygiene requirements?
• Regional communities, modes of transport and workplaces are somewhat different to Melbourne. At which point can the message from government become localised to be more relevant? This is particularly the case in relation to message about working from home to reduce the number or passengers on trains and trams
I'm here to listen and to help our health system and governments to understand and respond to the needs of communities in Latrobe. The continued generosity of people in sharing their stories with me has given me the opportunity to provide advice that reflects what is happening across Victoria.
Please continue to share your suggestions and experiences with me by contacting me on 1800 319 255, email info@lhadvocate.vic.gov.au or follow us on Facebook @LHAdvocate and Twitter. For more information you can go to our website www.lhadvocate.vic.gov.au
As always, be kind, be patient and stay safe.