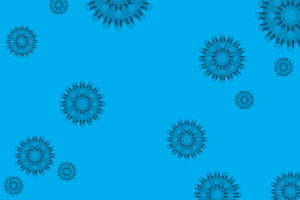 We are approaching another week of adapting to change and adjusting to a new normal. Changes to the rules have been announced and with a balance of caution and joy, some of us spent the weekend catching up with family and friends.
In the last week I heard from a range of people in our community and the common theme of missing connectedness and human interaction is still very present.
I continue to update the Victorian Minister for Health and the Victorian Chief Health Officer about how COVID-19 is impacting Latrobe communities and I want to thank everyone again for sharing with me your experiences and suggestions.
What am I hearing.
Each week I hear from community members and representatives from industry, government and education.
Police have found a change in the type of offences they are detecting. An increase in speeding on the roads is of particular concern, and there has been an increase in drug detection. While there has not been an increase in the reporting of family violence in Latrobe, Police have been in touch with vulnerable families and are prepared for any increase as people have the opportunity to leave their homes and reach out for assistance.
There is always a danger that cracks in the system widen in these extraordinary times and that people can become lost. One community member has shared their struggles in seeking support from services like Centrelink when they are not able to physically go to an office. A local organisation has described their efforts to achieve an appropriate balance between keeping services going, establishing remote working arrangements and protecting their staff and the community.
People are looking forward to hugging their children and grandchildren. Being able to connect with the people they love will make a big difference to how they are feeling. Re-establishing friendships and some routines will support them to make it through to the next set of changes.
People in LGBTIQ communities often rely on local events and gatherings to support their sense of inclusion and connectedness in society. Without these usual ways to stay in touch and celebrate their diversity, some are feeling lonelier and more detached.
For a number of people, physical distancing and isolation has meant a re-think about those things that are important in their lives. The busy-ness of their lives has lessened, they are feeling relaxed and not really in any hurry to return to the pressures of their previous normal.
This week there has also been a sense of gratitude. People are grateful to live here, in Latrobe but even more broadly in Australia. They have expressed their sorrow for those who are suffering across the world and appreciate the work that is being done here to keep us all safe.
Innovations I am seeing.
With the closure of licensed premises, Police have been able to redirect some of their resources to twilight shifts that enable them to have more vans on the street. As a result, Police have an increased presence in communities, and it is hoped that this is an initiative that can be continued beyond COVID 19.
Some community groups and volunteers have found ways to stay connected, using technology in creative ways. They are reaching out to each other with regular phone calls and video chats.
The significant shift to telehealth has been welcomed by service across Latrobe. Local services are using text messages to stay in touch with people living with chronic illness and have found it to be a useful way of maintaining contact.
I am sharing what I am hearing.
I am continuing to share my insights and suggestions with the Victorian Minister for Health and the Chief Health Officer and in my most recent update I have highlighted my interest in the following;
• COVID-19 has led to significant shifts in the ways services and communities utilise technology. There are some people who have not yet been able to benefit from this. How can these people be supported as we continue to move towards a future where technology is embraced as a way to provide greater access to services and deliver better health and wellbeing outcomes for everyone?
• In thinking about the recovery from COVID-19, what might LGBTI communities (and others who may have already been experiencing isolation) need, and who is best placed to provide this support? How can we ensure that the support provided is safe and inclusive?
• We have seen some positive changes in crime trends in Latrobe. What opportunities are there to continue to focus on prevention and the broader determinants of health?
• Some community groups have taken a hit, and at the same time some volunteers have enjoyed a rest and there has been a weight lifted off their shoulders. What does the future look like for community groups and what lessons can we learn from COVID-19?
• COVID-19 has helped some people to slow down and focus more on their health and wellbeing. We have a new perspective on the importance of social connections, home, friends, family and work. What does this mean for the future and how can it inform COVID-19 recovery efforts?
I'm here to listen and to help our health system and governments to understand and respond to the needs of communities in Latrobe. The continued generosity of people in sharing their stories with me has given me the opportunity to provide advice that reflects what is happening across Victoria.
Please continue share your suggestions and experiences with me by contacting me on 1800 319 255, email info@lhadvocate.vic.gov.au or follow us on Facebook @LHAdvocate and Twitter. For more information you can go to our website www.lhadvocate.vic.gov.au
As always, be kind, be patient and stay safe.