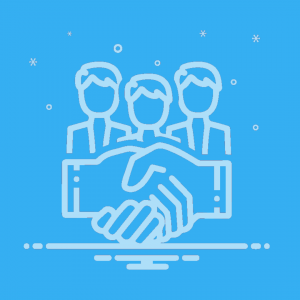 Over the last few weeks my office has shifted its focus from the COVID-19 emergency response to the work being done on recovery.
In my most recent report to the Health Minister and Chief Health Officer I have highlighted the collaborative work that is being done by services and the strengthened partnerships that are offering better care and support to people in Latrobe.
I again want to thank everyone who has shared their experiences and suggestions with me during this time. Your upfront and very personal experiences have enabled me to regularly provide a detailed and compelling report.
What am I hearing.
A local economic advisory committee has seen that businesses' way of work has changed and they have identified the need for better access to technology for all. They are looking for good NBN, high speed, with fair and equitable access.
Services throughout Latrobe have taken different approaches to managing change, particularly in the way they are working with volunteers. Some services have gone out of their way to find new and exciting ways to connect with their volunteers and worked hard to manage change in a positive and supportive way. Others however have opted to cancel or postpone programs until things can get "back to normal". It is important that staff think creatively about how to continue to engage with volunteers, a resource very hard to come by and increasingly hard to replace.
As restrictions ease, health service workforces are preparing for an increase in their workload with people returning to their doctors and health services for support with their ongoing health concerns.
Communities across Latrobe have, in the main, understood the need for restrictions and have done well to work within them. However, concerns are being raised about how these restrictions are being implemented within health services, particularly around access to family and supports for patients in care. There is a feeling that they are not being listened to when they raise their concerns directly and this is leading to an increased level of distrust in the system.
It will be important for services to listen to communities as we move forward.
Innovations I am seeing.
There has been a notable shift towards stronger working relationships and greater collaboration between the hospital and other key health services and stakeholders. The COVID-19 crisis is a shared experience and provides opportunity for many aspects of the health system to come together and work differently. Substantial work has been done in aligning State and Commonwealth funded activities to provide a more coordinated response for Latrobe communities.
Access to technology is being seen as a potential solution to the cost and geographical and transport barriers that have previously prevented people from accessing services. The Latrobe Health Innovation Zone partners led by the Latrobe Health Assembly is undertaking an evaluation process to consider COVID-19 innovations with a view to continue or scale up these new ways of working.
Last week I attended the official launch of the new Latrobe Valley Respiratory Clinic by Federal Member for Gippsland and Minister for Veterans' Affairs and Minister for Defence Personnel, Darren Chester.
I am sharing what I am hearing.
I am continuing to share my insights and suggestions with the Victorian Minister for Health and the Chief Health Officer and in my most recent update I have highlighted my interest in the following;
• COVID-19 has created greater opportunities for governments and services to work together. It has also highlighted gaps within the system such as equity of access to technologies. As the emphasis shifts towards recovery, what can be done to ensure even greater collaboration between State and Commonwealth Governments and stakeholders across the system?
• Local stakeholders and services have strengthened their relationships and worked together to prepare for the impact of COVID-19. They are well placed to design and implement a localised response and recovery plan. As restrictions are eased how might the Chief Health Officer and Victorian Government adopt an approach to decision making that is less universal and more relevant to regional communities?
I'm here to listen and to help our health system and governments to understand and respond to the needs of communities in Latrobe. The continued generosity of people in sharing their stories with me has given me the opportunity to provide advice that reflects what is happening across Victoria.
Please continue to share your suggestions and experiences with me by contacting me on 1800 319 255, email info@lhadvocate.vic.gov.au or follow us on Facebook @LHAdvocate and Twitter. For more information you can go to our website www.lhadvocate.vic.gov.au
As always, be kind, be patient and stay safe.